There are several things to consider when you want to throw an epic casino night at home. Keep your games simple because guests will not want to learn complicated instructions. They only want to have fun at a party. Casino classics such as Blackjack and Poker will be best. Here are some of the common questions you might ask before you throw a casino-themed party.
Is a permit needed to host a casino night?
Holding a casino party at home for fun is legal. You only need a permit if you are running a casino business and profiting from real money wagers.
How much will a casino-themed party cost?
Creating your mini-casino at home is not that expensive. A few green tablecloths thrown over your tables will give an instant casino feel. You can make casino party decorations with simple materials in a few minutes. There are so many guides you can find on the internet for creating such decors. You also do not have to spend much on your games. Card games are the most affordable ones because you will only need a few decks of cards and some tokens to act as chips.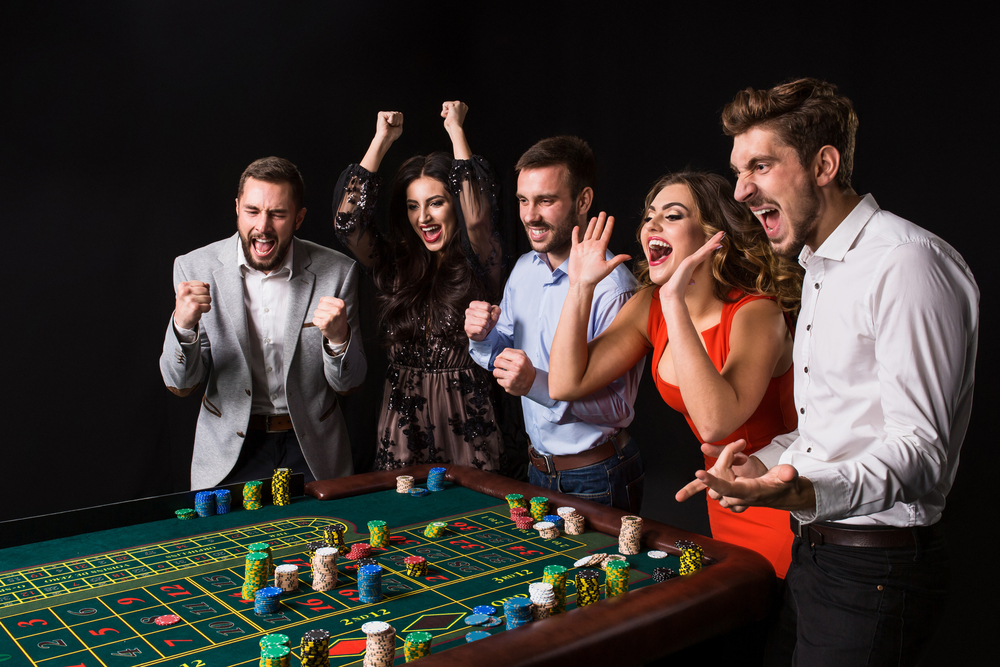 Is it okay to hold a casino night for charity?
Casino charity fundraising nights are trendy. People use this opportunity to collect money for good causes. You can ask your guests to pay a set amount for a pile of chips. You can then donate all the cash you have raised to your chosen charity.
What kind of games should I have for my casino-themed party?
The games will depend on how many guests you have and your preference. Basic games, such as Blackjack and Poker, are the best for beginners who have not played casino games. If you have friends who are more familiar with casinos, you can offer them more complicated games, like Baccarat or craps. A slot machine will also be perfect for everyone. You can hire several of those at a local party store or casino equipment rental company.
What should I serve to my guests?
Casino-inspired cocktails will give your guests a more authentic casino feeling. These include apple martini, margarita, kamikaze shots, malibu with pineapple juice, and vodka with cranberry juice. You can keep the casino theme going by serving red, white, and black food. For example, you can serve red velvet cake and dice brownies. Fruit cocktails with strawberries, olives, and blueberries will also be great.
When you plan to throw a casino-themed party, make sure to keep it safe. Provide your guests with play chips and award a prize for whoever finishes the night with the most number of chips. You do not want to land with hefty fines if you play it wrong.